Miglior ristorante italiano a Hamilton
Best Italian Restaurant in Hamilton
Benvenuti al Caffè e Ristorante di Adriana
Welcome to Adriana's Caffe & Ristorante
Migliori piatti della cucina Italiana
Best contemporary Italian cuisine
Adriana's Caffe & Ristorante Italiano
was started in the mid-1980s by a vivacious and talented lass from Rome called
'Adriana'
and was Hamilton's first real Italian restaurant. Today, after almost 3 decades of continuous success, it is now proudly also Hamilton's oldest restaurant.
Owner/operators 'Anna & John' for the last 19 years have maintained the unique ambience, personalized service, and consistently authentic Italian meals that continue to make Adriana's a popular first choice for Hamiltonians and the many regional and international visitors to the city.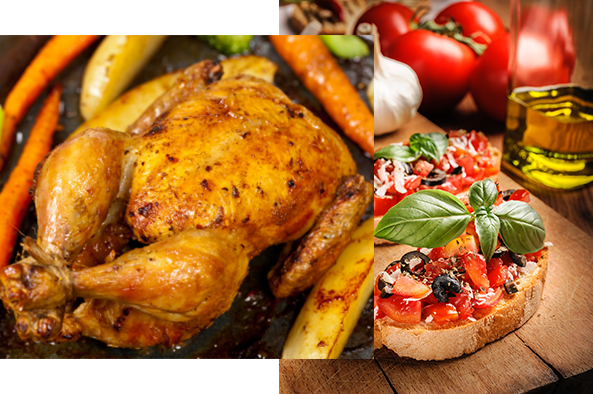 We invite you to come and enjoy a memorable Italian dining experience at Adriana's
– Anna & John –
Clienti felici
Happy customers
What a hidden little treasure this restaurant is! The atmosphere was beautiful and the service was great. I went here with my family. We were greeted warmly by Anne. The food was delicious and I only wish we could have had room for dessert! The meals were cooked nicely.
Amazing service, incredible food and the most gracious hosts you could imagine, they have owned the business for over 21 years and there is nothing that is to much trouble when you dine there, oh and ask to see Adam and Eve's glorious garden !!!!!!

The food and dessert is Amazing !!!!!! It's a must eat place you have to try in Hamilton. Thank you lovely Lucy, she gave me and my husband an advice on places to visit in NZ. She's a sweetheart and we love her warm gesture. Hope to go back there again

© Adriana's Caffe 2020. All rights reserved.